The Great Outdoors celebrates the beautiful vistas, diverse wildlife and adventure that make our planet so unique. From snow capped mountains and jaw dropping landscapes, to city streets at dawn and fascinating underwater worlds, show us what makes the outdoors great. 
Top 10 finalist for the EyeEm Awards 2019 - The Great Outdoors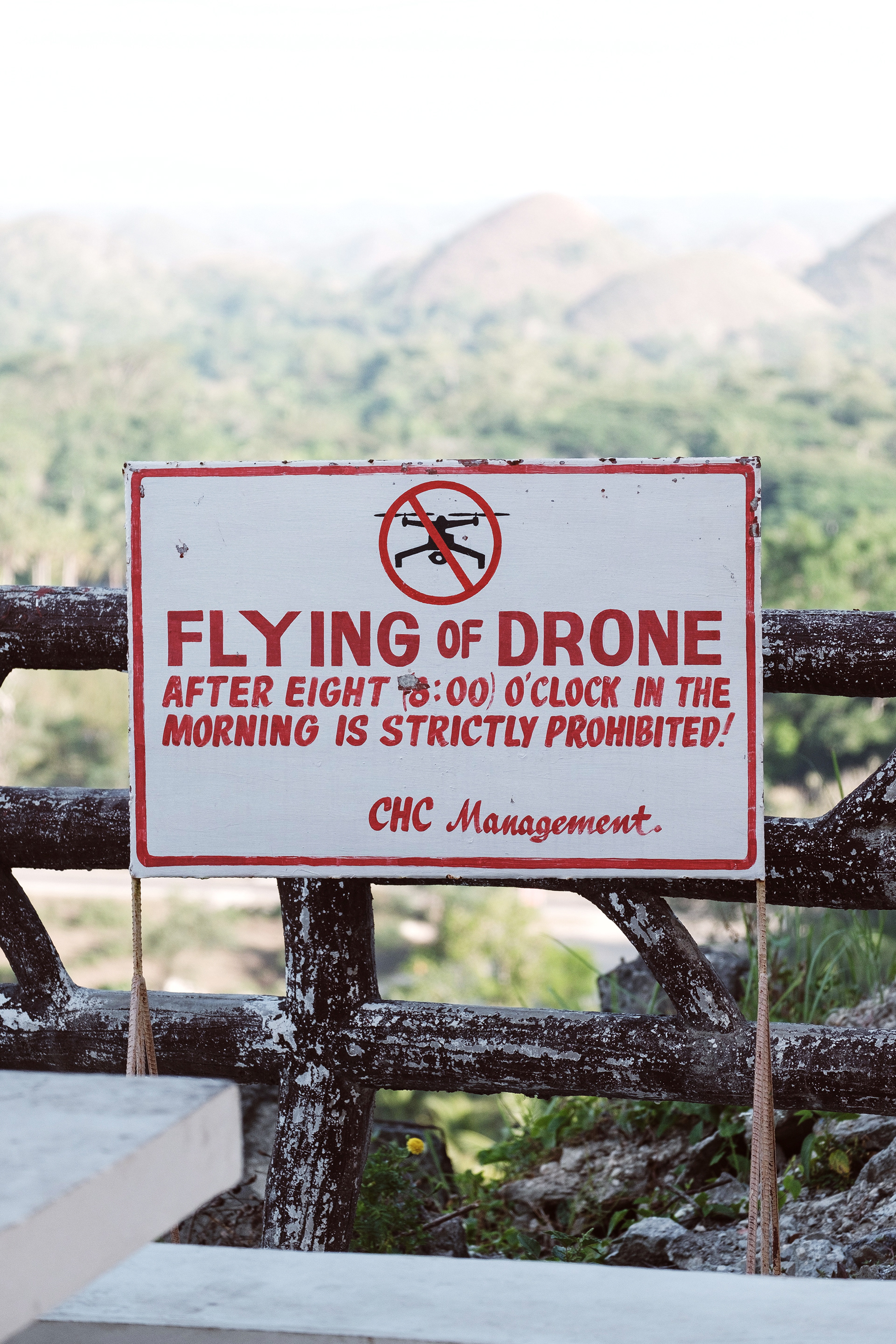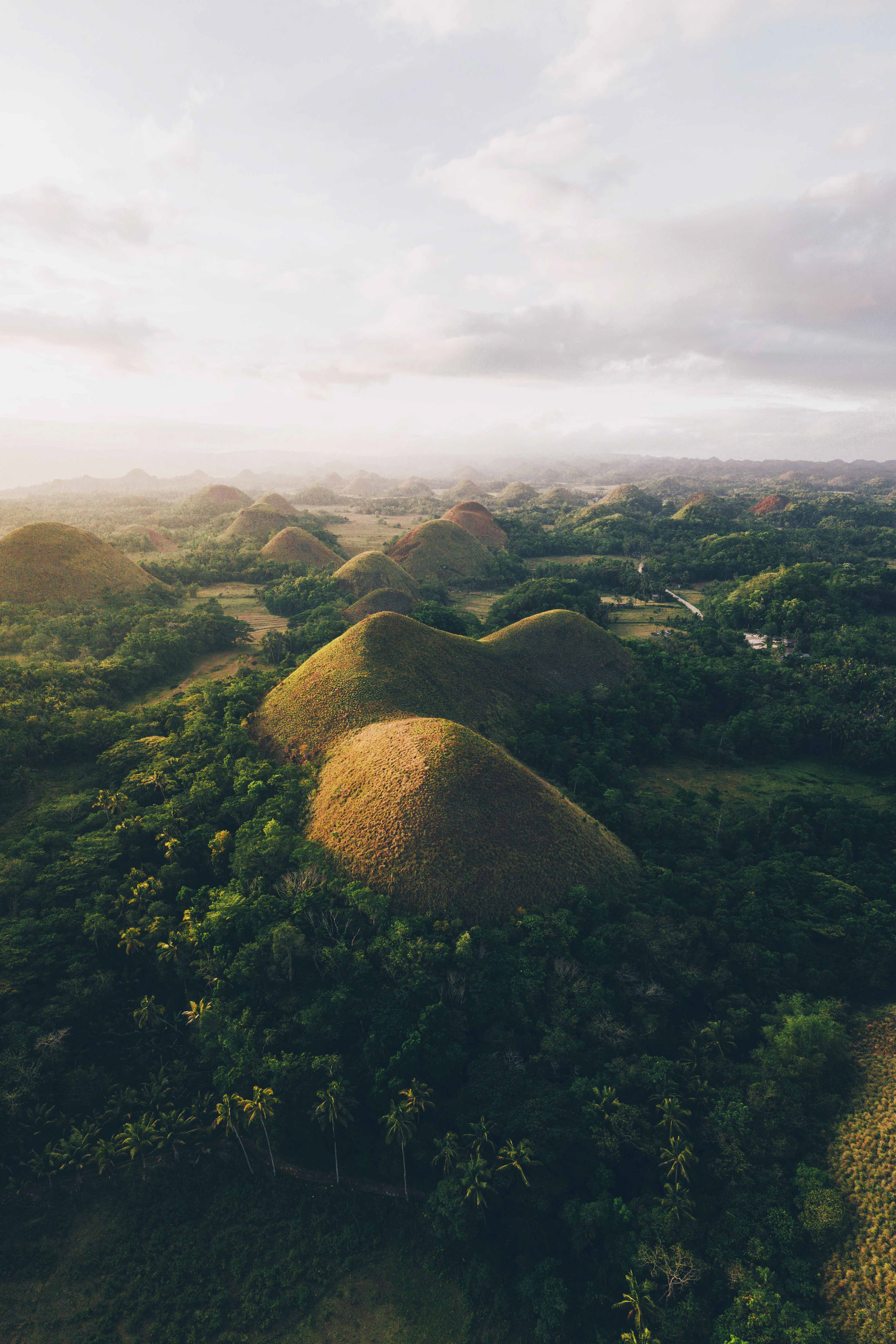 We arrived at the Chocolate Hills in the early hours of the morning in near total darkness. The only source of light from a yet to be opened ticketing booth illuminated the faint outline of the palm trees and the windy road we took up the hill to the viewpoint. This dim light also attracted a plethora of insects, including giant cockroaches to them and in it's attractive glow a sign was illuminated with its hand painted words stating that FLYING OF DRONE AFTER EIGHT IN THE MORNING IS STRICTLY PROHIBITED. Since we were there so early this wouldn't be a problem.
There was yet to be any sign of the 1,776 karst hills that I saw on my Google image search before arriving here in the Philippines. 
Leaving the car my partner and I were startled by the sudden laughter of local children who were riding up the hill in the darkness on their push bikes. It turned out we weren't the only ones to get up early today to watch the sun rise over the hills. There were even more locals and other weary travelers on top of the viewing platform where we were gradually making our way up to.
​​​​​​​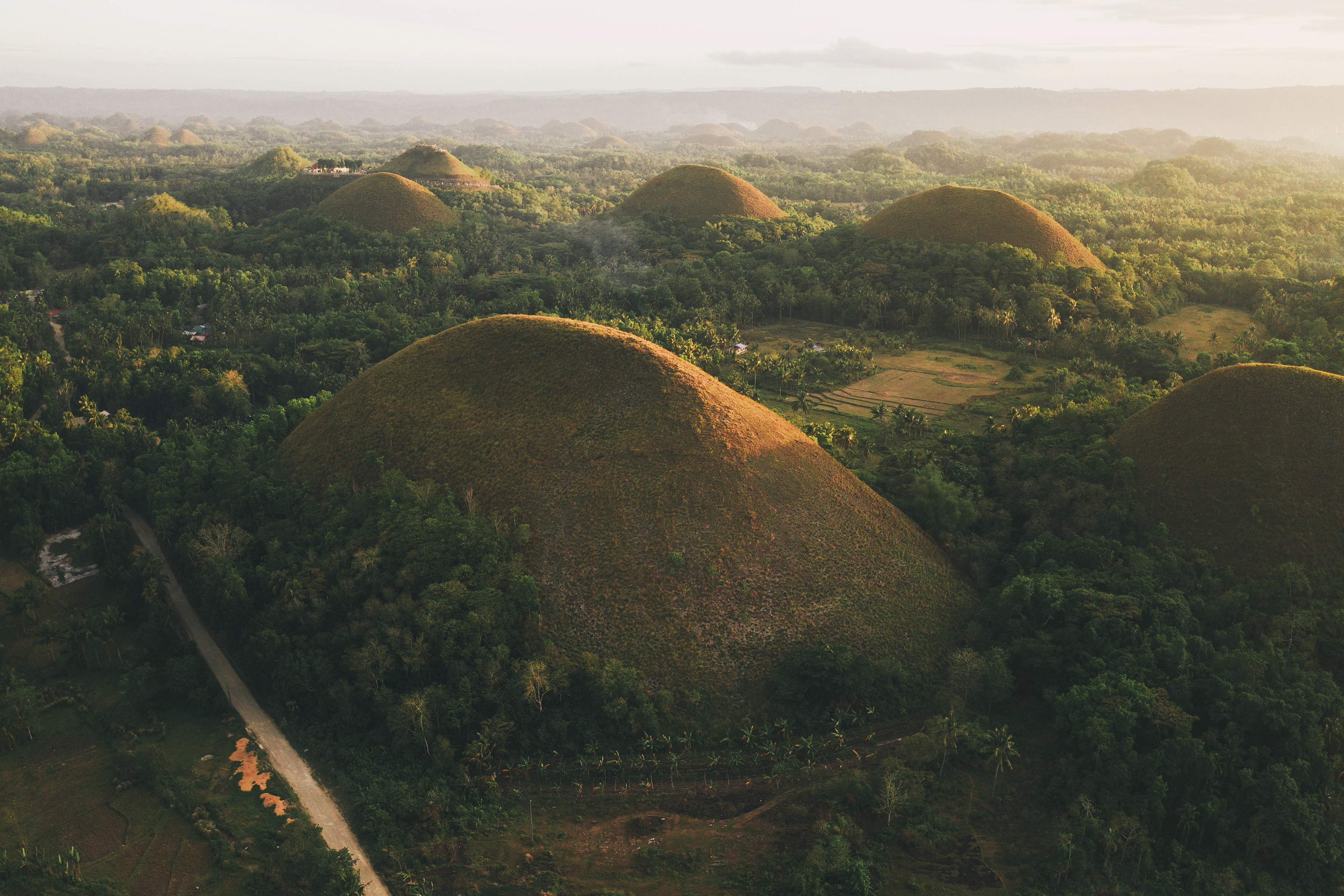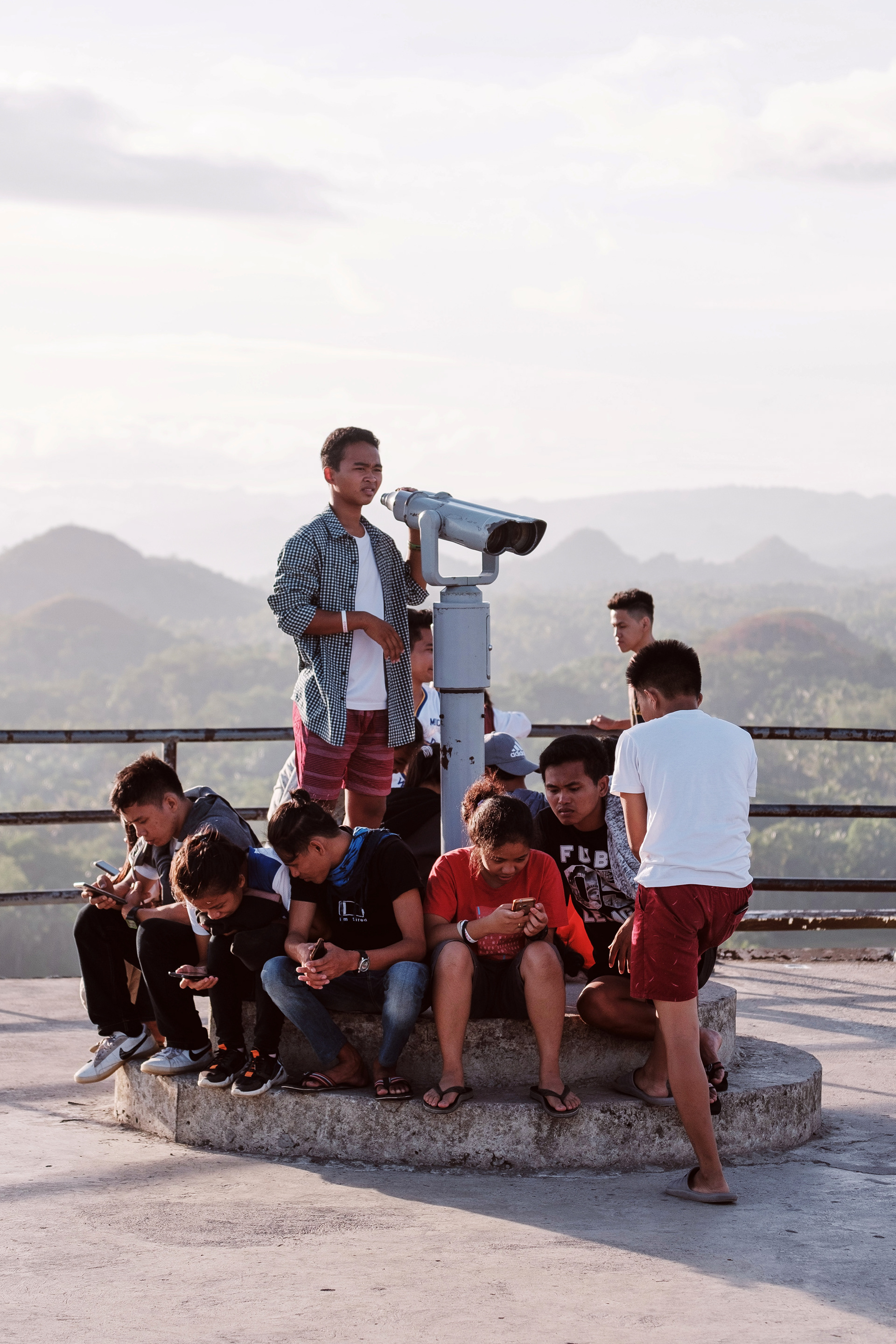 When the sun finally made it's ascent above the undulating horizon, it illuminated the tops of the grass coated limestone hills that blanketed the countryside. Taking to the skies provided even further depth to this complex landscape. The hills stretched out for even further than we could even comprehend. Even with the drone at a high altitude I couldn't make out where the multitude of hills ended or began over the horizon.
In stark contrast to this natural wonder; several rice fields and farms lay interspersed in the flat arable land between the hills with the occasional feeding carabao. This brilliant view was mixed with the chorus of crickets chirping and the giggling of local teenagers, which in turn would be sporadically drowned out by the triumphant sounds of the odd rooster crowing.
I would learn later on while on the drive back to our accommodation that while the hills themselves were protected, the private farm land between them was not; which explained the complicated clash between this natural wonder and human agriculture we were seeing.