Cape Woolamai is a small town and coastal headland on the south eastern tip of Phillip Island that is only an hour and half outside of Melbourne. I consider it one of the lesser known gems on the Victorian coast.
It is a beautiful day trip that is a lovely teaser to what the southern Australian coast has to offer.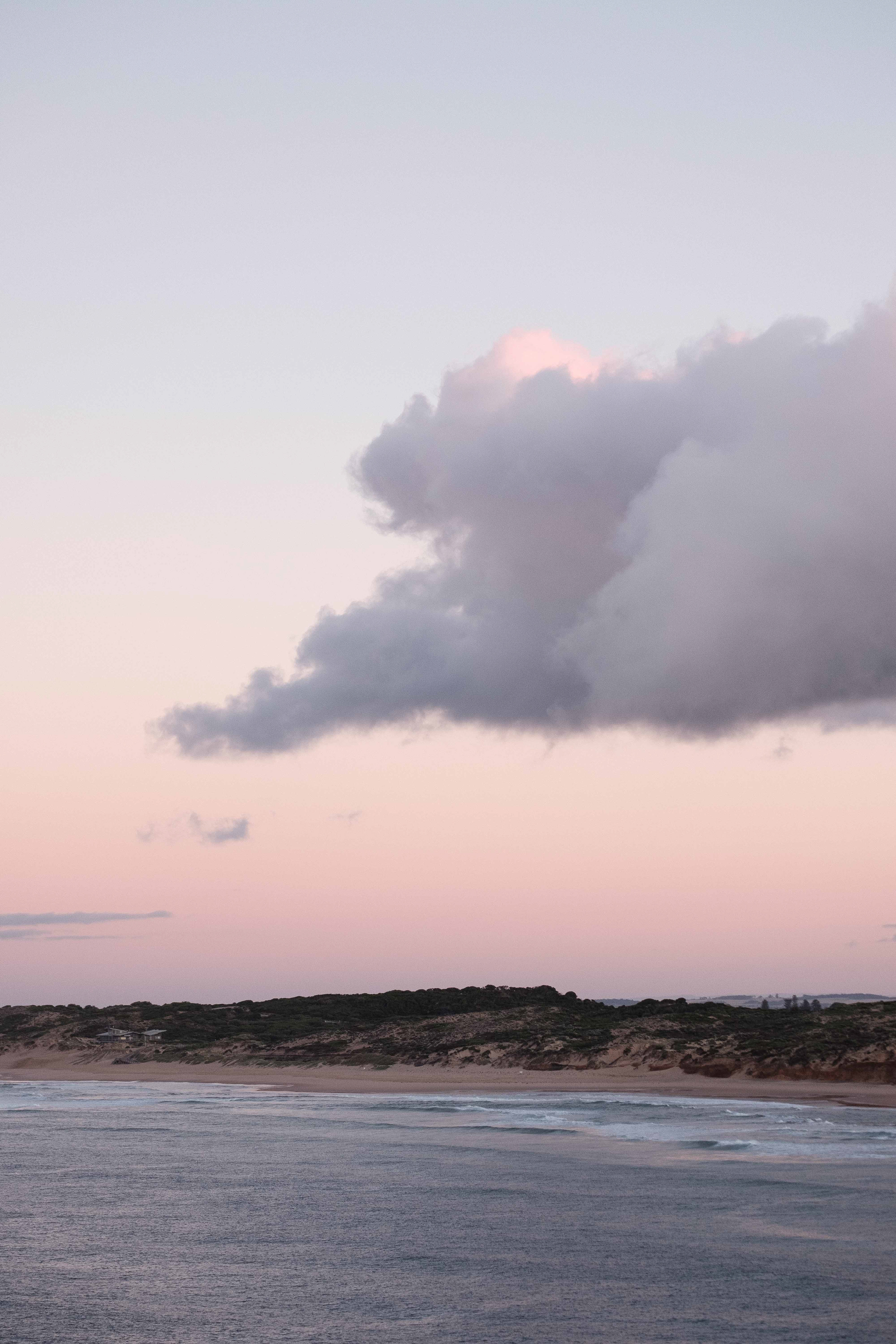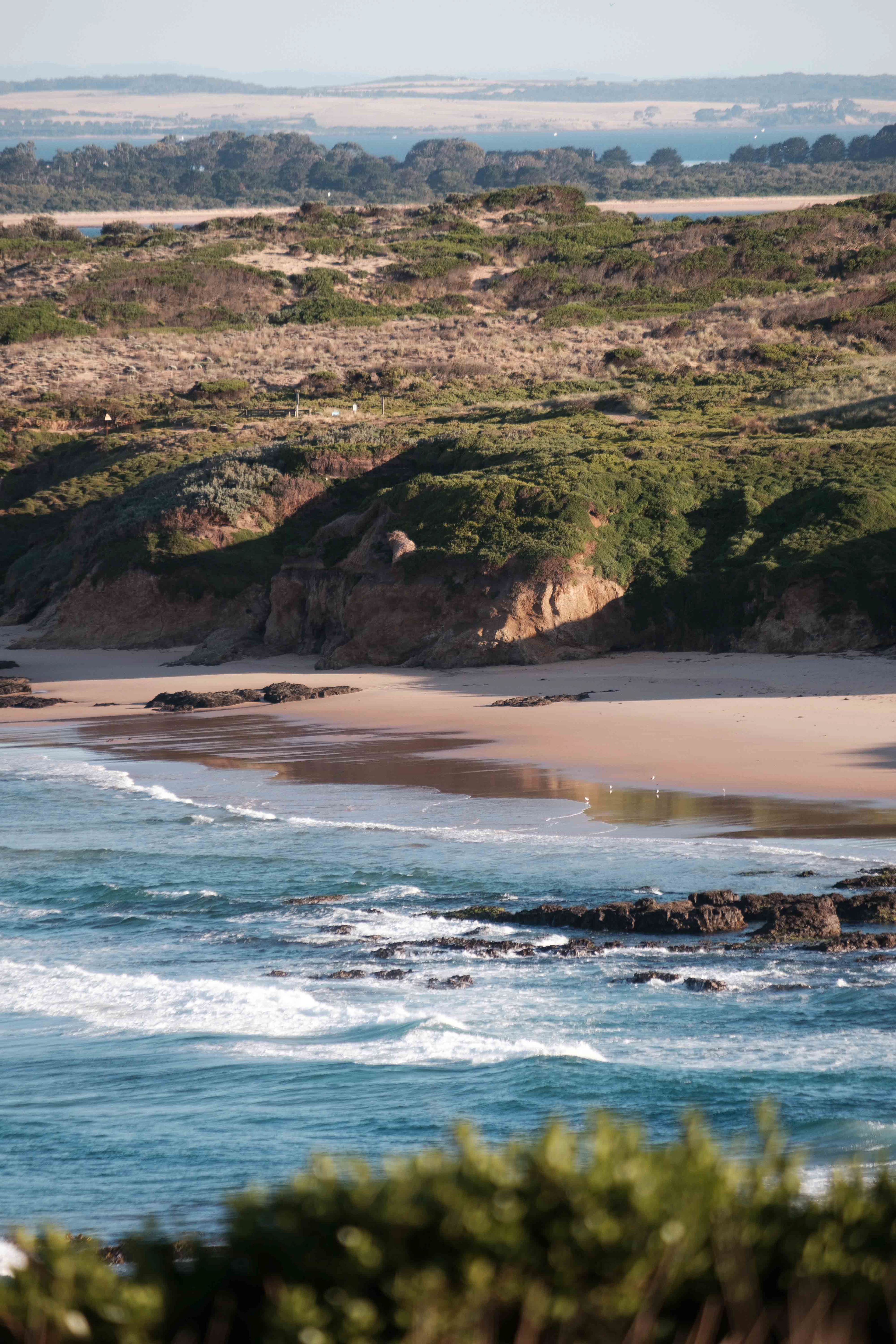 Wildlife abounds here on the cape and i

f you're here at the right time of year you can witness millions of migrating short-tailed shearwaters returning to their burrows at sunset. The shearwaters migrate 8000 kilometres annually from the Aleutian Islands in Alaska to the waters surrounding Phillip Island, so if you're interested in seeing them, the best time of year to go is between late September and late April.
Another native animal to Phillip Island is the Black Swamp Wallaby. It is the only macropod (family of marsupials of which the kangaroos and wallabies are part of) that is found on Phillip Island. Despite the name you won't find these critters in swamps - they tend to be out on coastal heath and in banksia woodlands grazing. You can find these bounding marsupials in droves while hiking on the Cape Woolamai Loop Trail especially at sunrise and sunset when they're most active.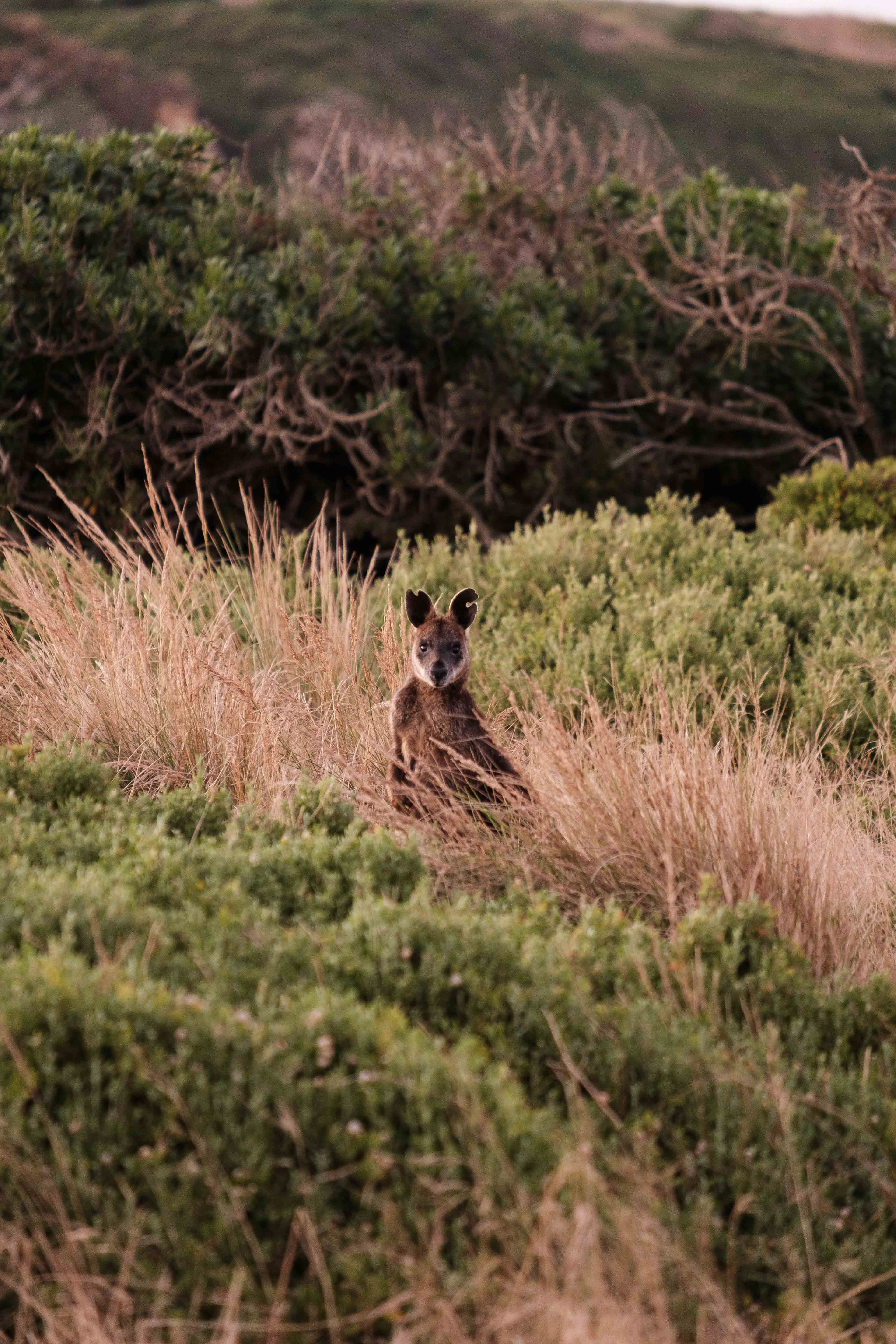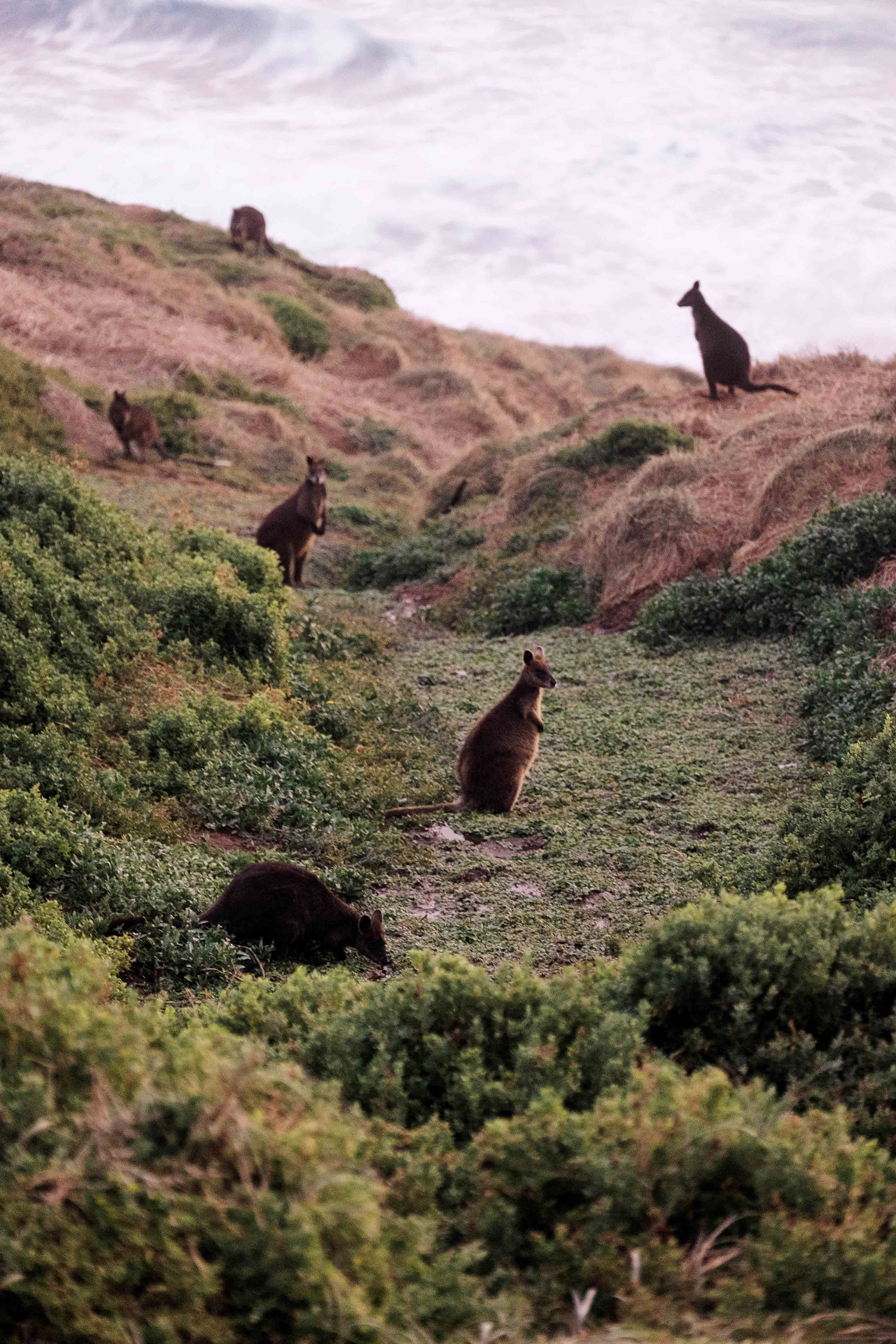 Cape Woolamai also has a world-renowned surf beach, Woolamai Beach Surf Life Saving Club, and the popular Safety Beach. Cape Woolamai's Surf Beach is the longest and most exposed beach on Phillip Island and makes for incredible surfing.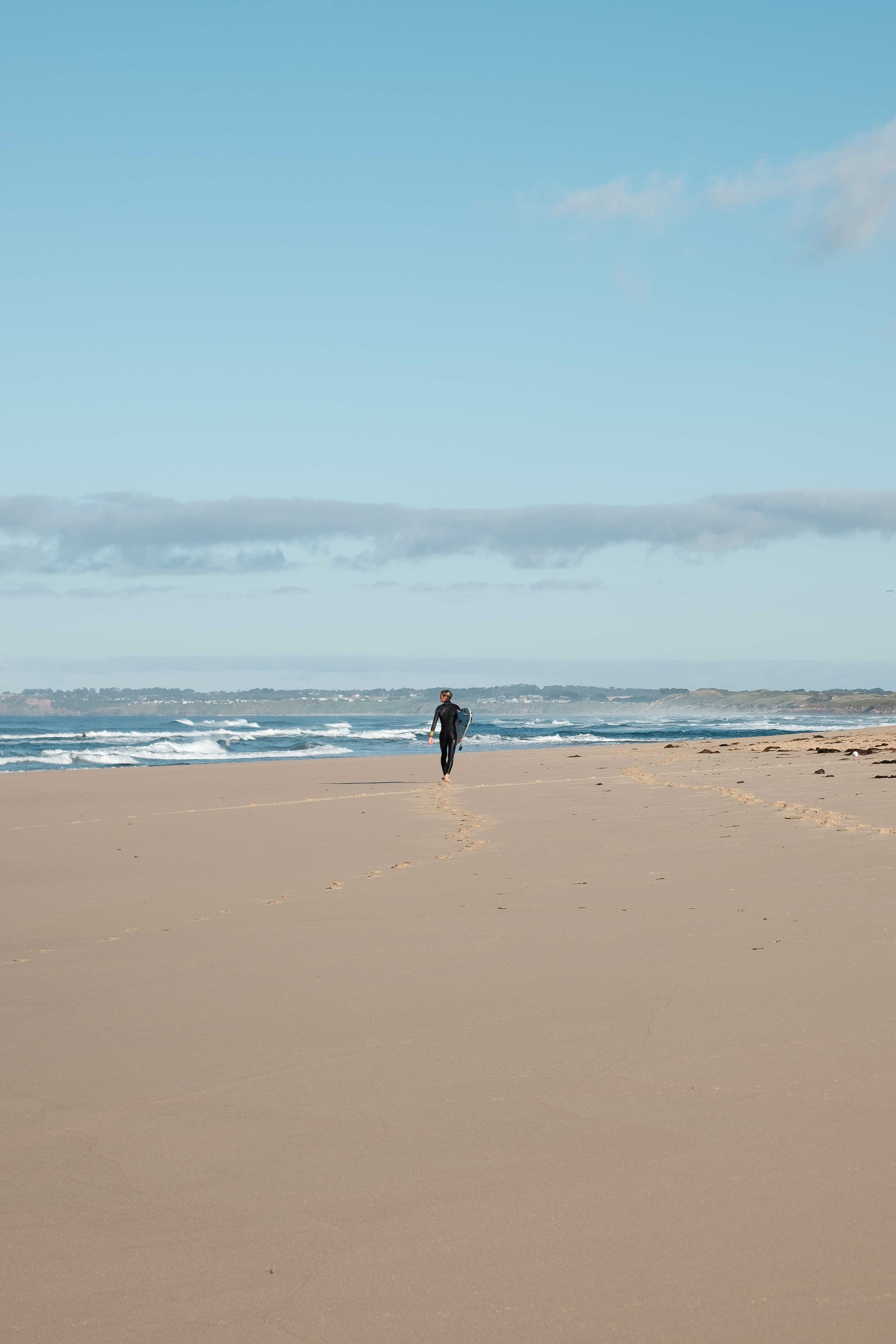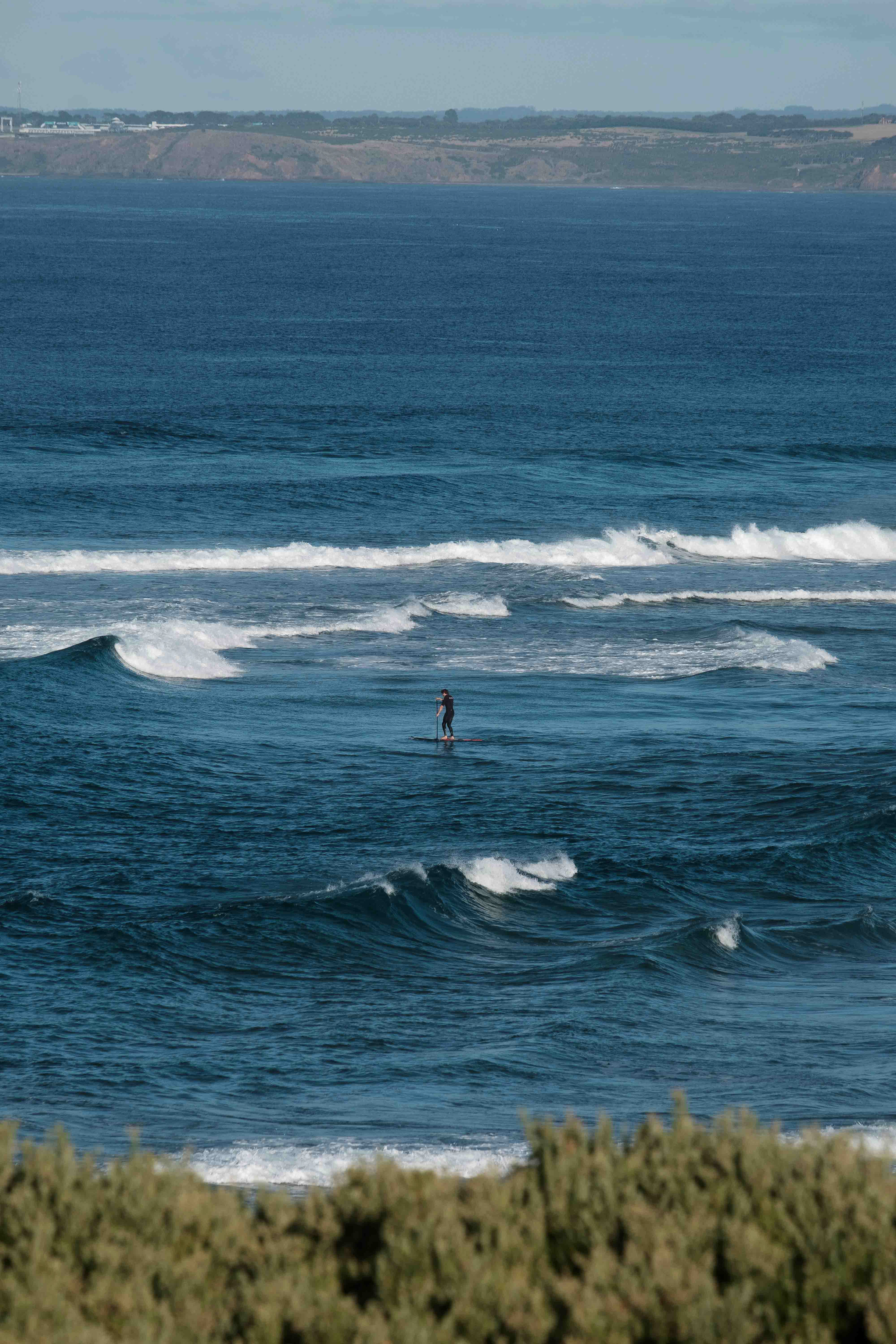 One of the main features of Cape Woolamai, and one of my favourite things on Phillip Island, are the Pinnacles.
The Pinnacles are naturally formed 
Be sure to watch the weather forecast and tide levels before embarking on this hike. As the trail is quite exposed you will bear the brunt of any bad weather.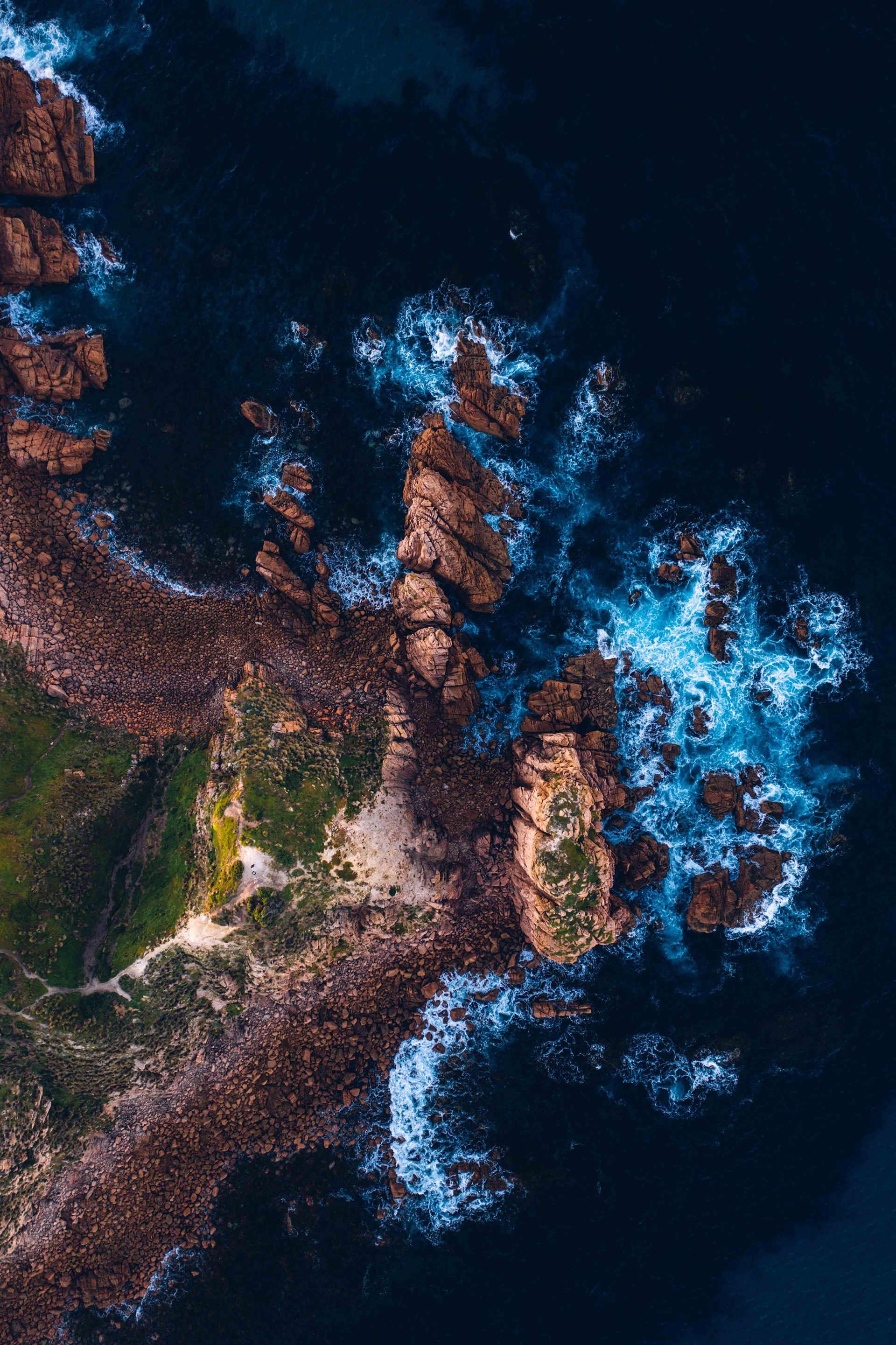 I went at sunrise as it was the only safe time to fly the drone - a local helicopter runs tours later in the day in the area.
Watching the azure blue waves crashing into the pink granite rocks below is quite the experience.